Change a Category to a Subcategory
When you first add a category, you can make that category a subcategory by selecting the parent category in the 'Parent' field. If you want to make a category a subcategory at a later date, you can use the draggable sorter to position the category:
Click the handle icon next to the category.

Move the category under the category that will be its parent.

Make sure that you drag it to the right as much as possible, so it registers as a subcategory (see examples below).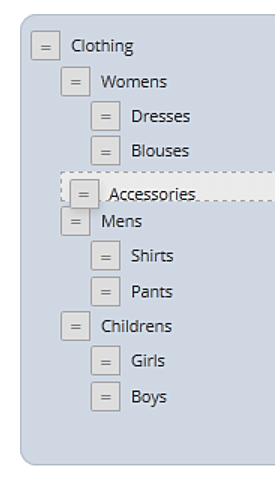 'Accessories' is a subcategory of 'Clothing' and is displayed after 'Womens'
Clothing -> Accessories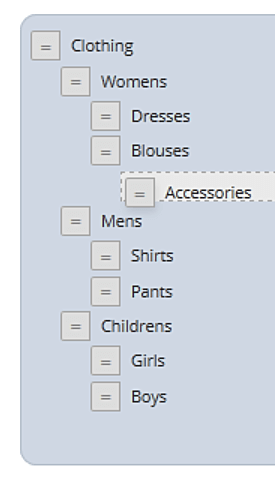 'Accessories' is a subcategory of 'Womens' and is displayed after 'Blouses'
Clothing -> Womens -> Accessories
'Accessories' is a subcategory of 'Blouses'
Clothing -> Womens -> Blouses -> Accessories
***